We did it!!! We received tons of Box Tops from all around the country!! 🇺🇸 They've been mailed from every state! How awesome is that to unite people from all around our country just so we can collect some funding for our awesome PTA who supports our Taft children!!! 😁 ... Oh yeah... and slime Mrs. Williams. 🤪 Please, feel free to keep sending in Box Tops. We get $.10 for each one! 😊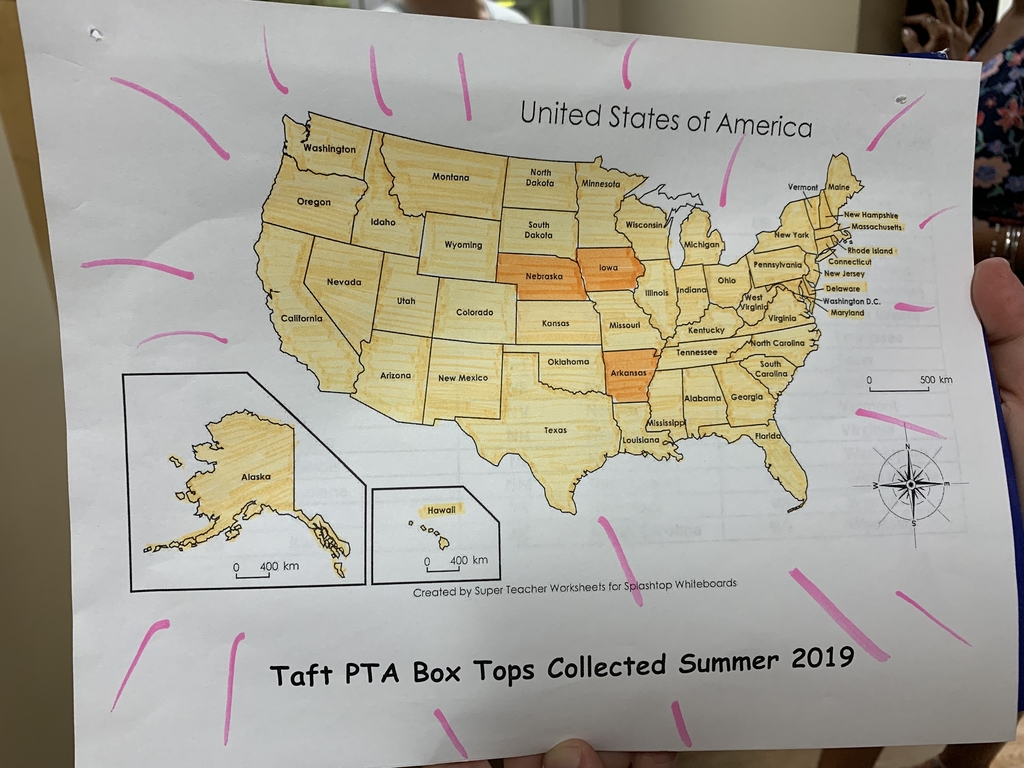 We "got mail" and a lot of it! Thank you to everyone who sent in Box Tops. It's been a lot of fun seeing so many thinking about us from around the country! Only 4 states left! If you know anyone in or are visiting Nebraska, Kansas, Iowa, or Arkansas send us a Box Top or 2 by September 14th. Taft PTA 20 Toleman Rd. Washingtonville, NY 10992
Keep those Box Tops coming! We only have 14 states left! Just put a box top or a few in an envelope and mail it to the Taft PTA at 20 Toleman Rd., Washingtonville, NY 10992. You can put the state as the return address to go along with the post mark stamp from the post office. Mrs. Williams will be sending one herself from Alaska in 2 weeks! If we get one from every state by September 14, Mrs. Williams will get slimed! :-)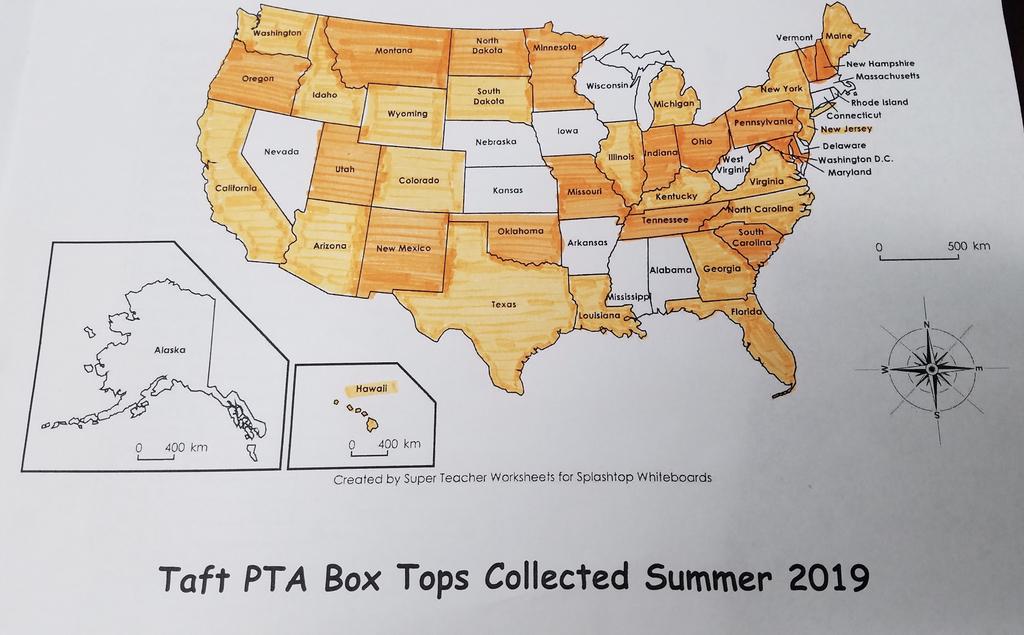 Please note that Student Registration will be closed from July 15 - July 22. The office will reopen on July 23. Sorry for any inconvenience.
Taft's 2019 Summer Reading Challenge! Dear Taft Community, Summer is finally here! In order to avoid losing literacy skills over the break, it is important for everyone to continue to read during the summer months. To make reading interesting, we are inviting all students to participate in a Summer Reading Challenge! Students will be asked to read for 20 minutes on each week-day during the months of July and August. Reading for 20 minutes on each of those days equals reading for more than 15 hours! On each day that your child reads, please write the title of the book and initial in the box. All students who participate, even those who do not complete the challenge, will be asked to return the reading challenge when school begins in September. For summer reading recommendations, please check out the following links: Fun books by age group:
http://www.readingrockets.org/books/summer/2019
Free online books:
www.myon.com
School Name: New York Reads Username: read Password: books For summer reading motivation: Read outside Create a cozy reading area in your home Host a book club Read to a pet Read with a flashlight in a tent or under the covers We hope that you enjoy your summer reading! Mrs. Seely Taft Librarian (May-June) Please bring this sheet to your teacher on September 5th! All papers will then be given to Mrs. Martinez in the new Library.
I hope everyone is enjoying the start to their summer! Remember that Taft is under construction and inaccessible. We can be reached via phone or email.

Taft Elementary School Grade 5 students participated in their Moving Up Ceremony on June 18. Students celebrated the conclusion of their Elementary School adventures and looked forward to their upcoming Middle School years. Congratulations!