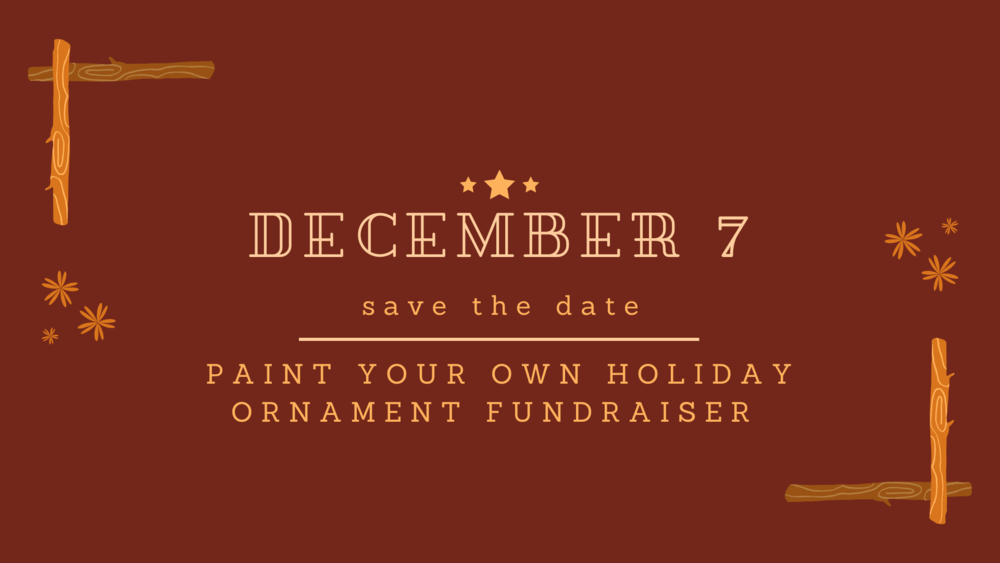 Paint Your Own Holiday Ornament Fundraiser
WCSD
Thursday, November 14, 2019
Join us for the third annual Paint Your Own Holiday Ornament Fundraiser on December 7, from 11 AM to 1 PM in the High School Large Cafeteria. The event will be hosted by the National Art Honor Society.

The cost is $12 per ceramic ornament and includes all acrylic painting supplies, hot and cold refreshments, and holiday cookies and treats. Our National Art Honor Society "elves" will be on hand to help and will also read a variety of holiday stories to the little ones.

Please sign up to reserve your ornament(s) here: https://docs.google.com/forms/d/e/1FAIpQLScPjjYVhj3ymO1Twnl4DFePcBh0OL0VntYINjU6uJCKB9eb_Q/viewform

Please note that walk-ins are welcome, depending upon the availability of supplies. Proceeds will fund upcoming National Art Honor Society art-related field trips and workshops!