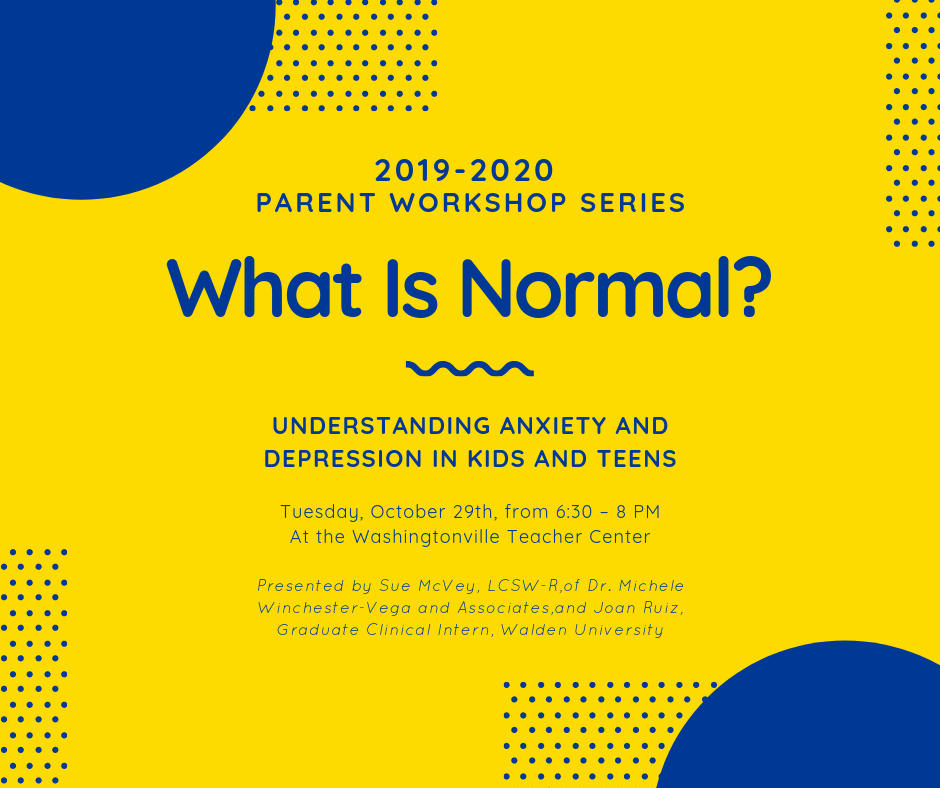 Parent Workshop Series: What is Normal?
WCSD
Monday, October 07, 2019
This year, the social workers at Washingtonville Central School District will be organizing a Parent Workshop series sponsored by the Washingtonville Teacher Center. The first event will be held on October 29 at the Teacher Center at Round Hill Elementary School from 6:30-8 PM. This workshop will focus on understanding anxiety and depression in children and teens. To RSVP, please visit https://bit.ly/2p63Wpf.