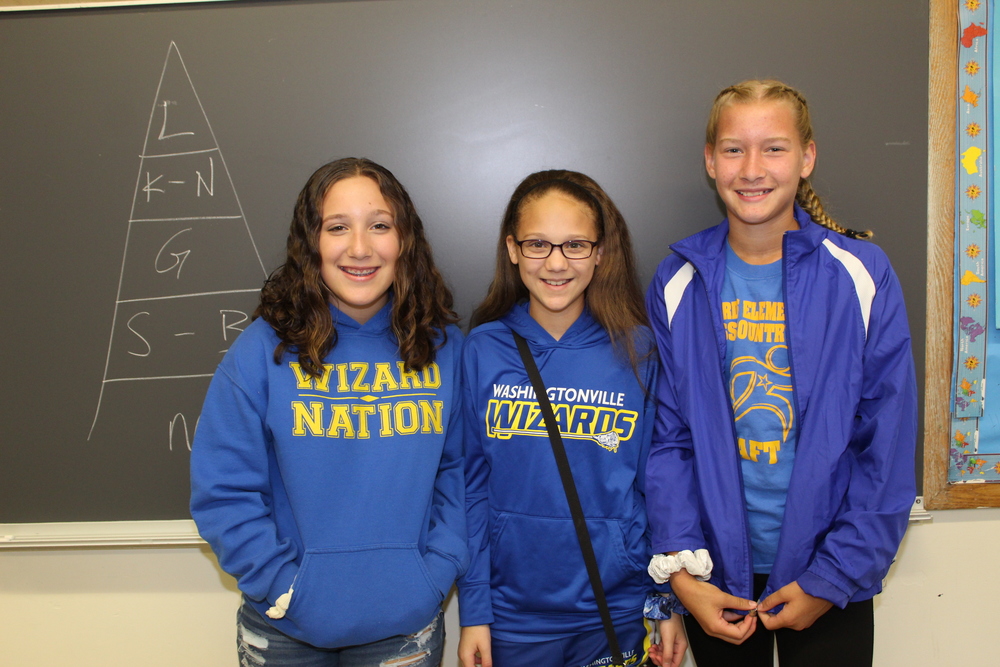 Wizard Wednesday at WMS!
WCSD
Thursday, September 26, 2019
Washingtonville Middle School students were happy to participate in the first Wizard Wednesday of the year! Don't forget for next week–whether it's a sports jersey, Washingtonville shirt, or blue or gold attire, students and teachers in every building are encouraged to sport their Wizard wear! At the Middle School, a delicious treats will be awarded to homeroom classes that have 100 percent participation!